Van Gogh torna a far parlare di se e stupisce ancora. Ritrovato grazie ad una radiografia sul retro del dipinto "La testa di contadina" è stato scoperto un autoritratto inedito.
La storia di La testa di contadina e il ritrovamento dell'autoritratto
Molto spesso i pittori riutilizzavo le proprie le tele per risparmiare, e Vincent Van Gogh non fa eccezione. Nella radiografia anche se non è ben leggile e a tratti poco definita, si riesce a distinguere che il pittore si è ritratto con la barba, un cappello a tesa larga, una cravatta o un foulard al collo, la parte destra del viso sembra essere in ombra ma è ben visibile lo sguardo intenso e penetrante.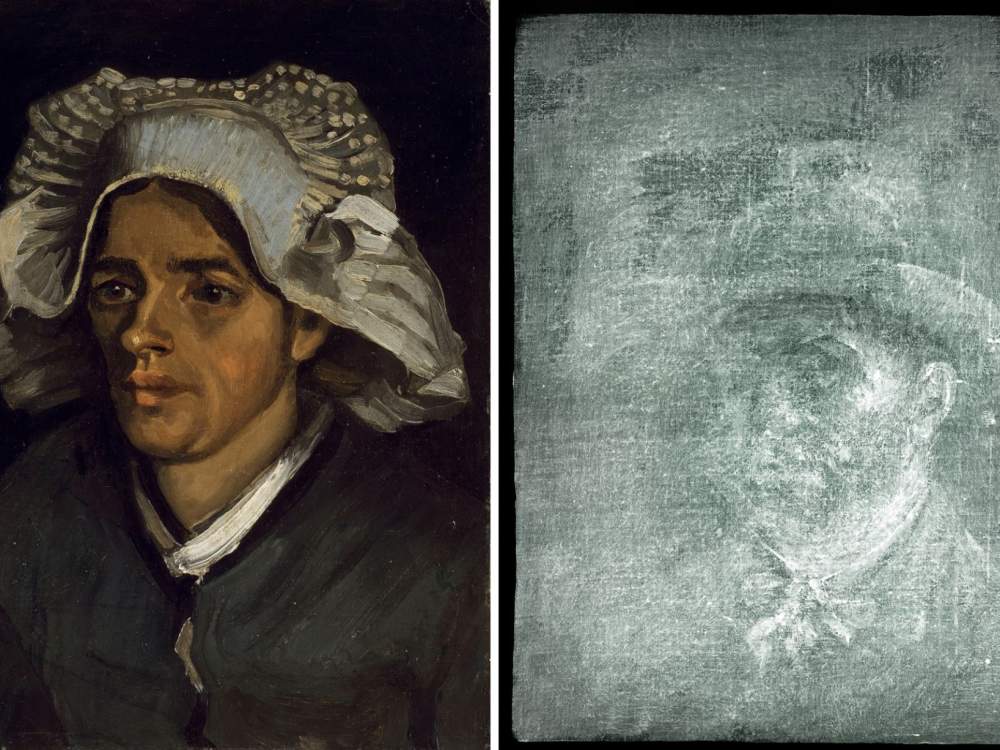 Una posa non certo nuova e molto riproposta in molti altri autoritratti parigini.
Non si hanno molte notizie di questo dipinto, ma probabilmente andò perduto nel 1905, quando Jo Bonger, cognata di Vincent Van Gogh, lo diede in prestito per una grande mostra ad Amsterdam.
La tela, probabilmente, era molto fragile e per rinforzarla è stata incollata su cartone e poi incorniciata. Evidentemente il dipinto La testa di contadina è stata ritenuta più importante dell'autoritratto.
Gordina de Groot: la contadina che ispirò Van Gogh
La contadina fu realizzata nella primavera del 1885 a Nuenen, la protagonista è Gordina de Groot, voci narrano che fosse l'amante dell'artista, ma lui ha sempre negato.
La donna ricompare, lo stesso anno, nei Mangiatori di patate realizzato a distanza di poco tempo.
Recupero dell'autoritratto di Van Gogh: gli esperti valutano le possibilità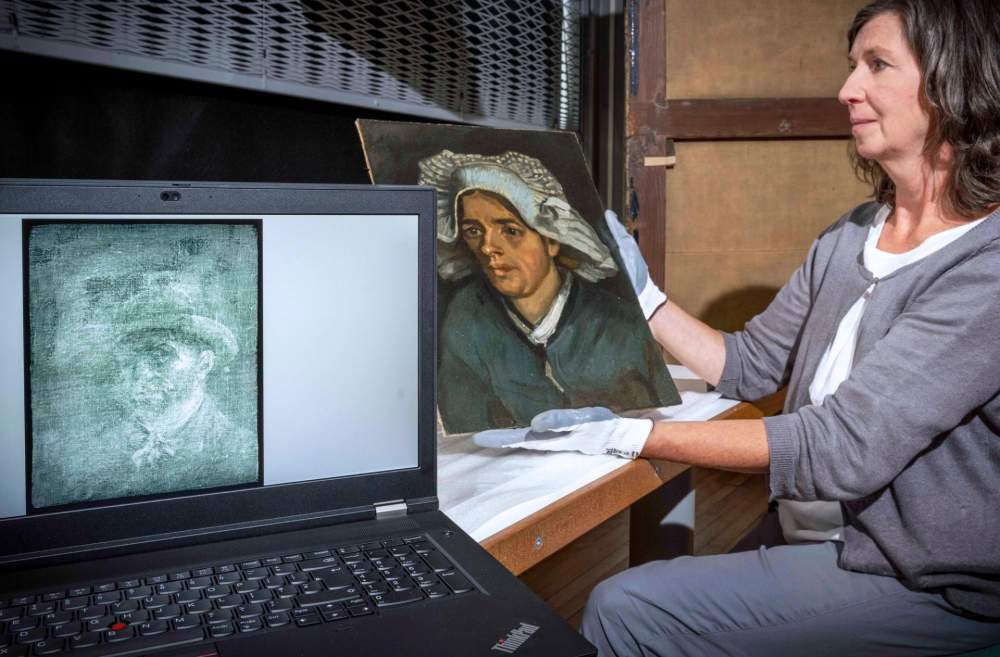 Gli esperti non escludono che possa essere possibile, stanno valutando se poter rimuovere in modo sicuro la colla e il cartone, senza provocare danni.
Il 30 luglio la radiografia sarà esposta alla mostra " A Teste of Impressionism" alle National Galleries Of Scotland.