Banksy, l'artista misterioso e controverso, è stato recentemente al centro dell'attenzione quando la polizia di Gwent nel Galles del Sud ha sequestrato tre sue opere come parte di un'indagine criminale. Le opere in questione includono una scultura intitolata Grappling Hook, un ritratto satirico serigrafato della defunta regina Elisabetta e un'opera chiamata White Tower, per un valore complessivo di migliaia di sterline.
La scultura Grappling Hook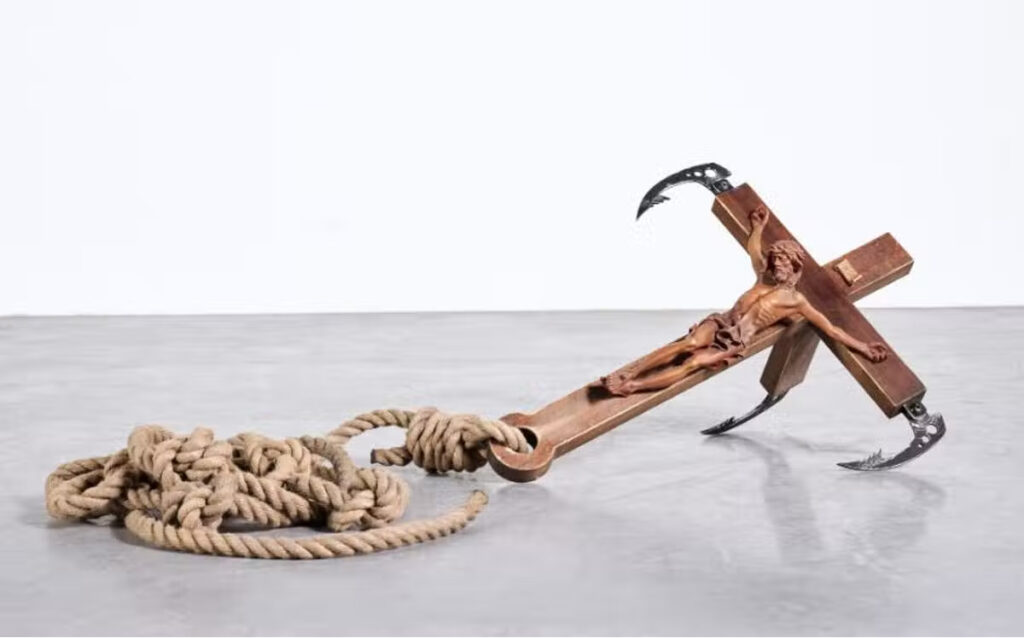 La scultura Grappling Hook è stata creata da Banksy nel 2017 per una mostra politica presso The Walled Off Hotel di Betlemme. L'opera rappresenta una figura acrilica di Gesù su una croce di legno che funge anche da "gancio di arrampicata di grado militare". L'opera è stata successivamente venduta all'asta da Sotheby's per una cifra significativa di 93.750 sterline. Tuttavia, non è chiaro come la scultura sia finita in possesso del sospetto coinvolto nell'indagine criminale.
Il Ritratto Satirico della Regina Elisabetta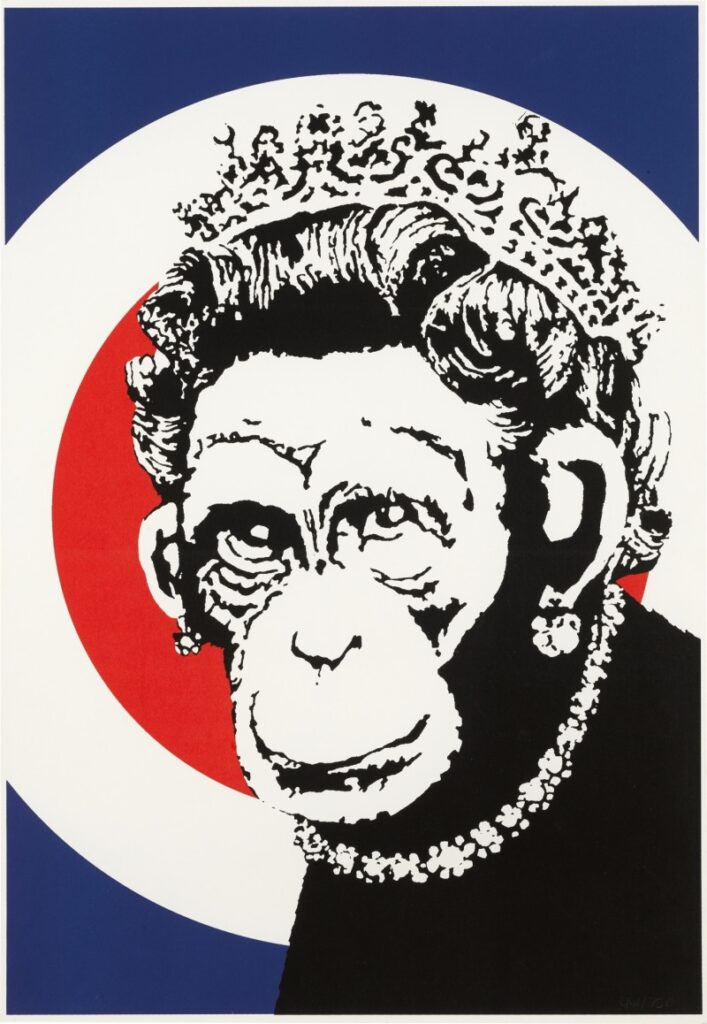 Il ritratto satirico della regina Elisabetta è un'altra delle opere di Banksy sequestrate dalla polizia di Gwent. Il ritratto serigrafato, intitolato Monkey Queen, è stato creato da Banksy nel 2003 e venduto all'asta da Sotheby's in diverse occasioni. Nonostante il valore dell'opera, è ancora sconosciuto il motivo per cui la polizia l'abbia sequestrata o come sia finita nelle mani del sospetto coinvolto nell'indagine.
L'opera White Tower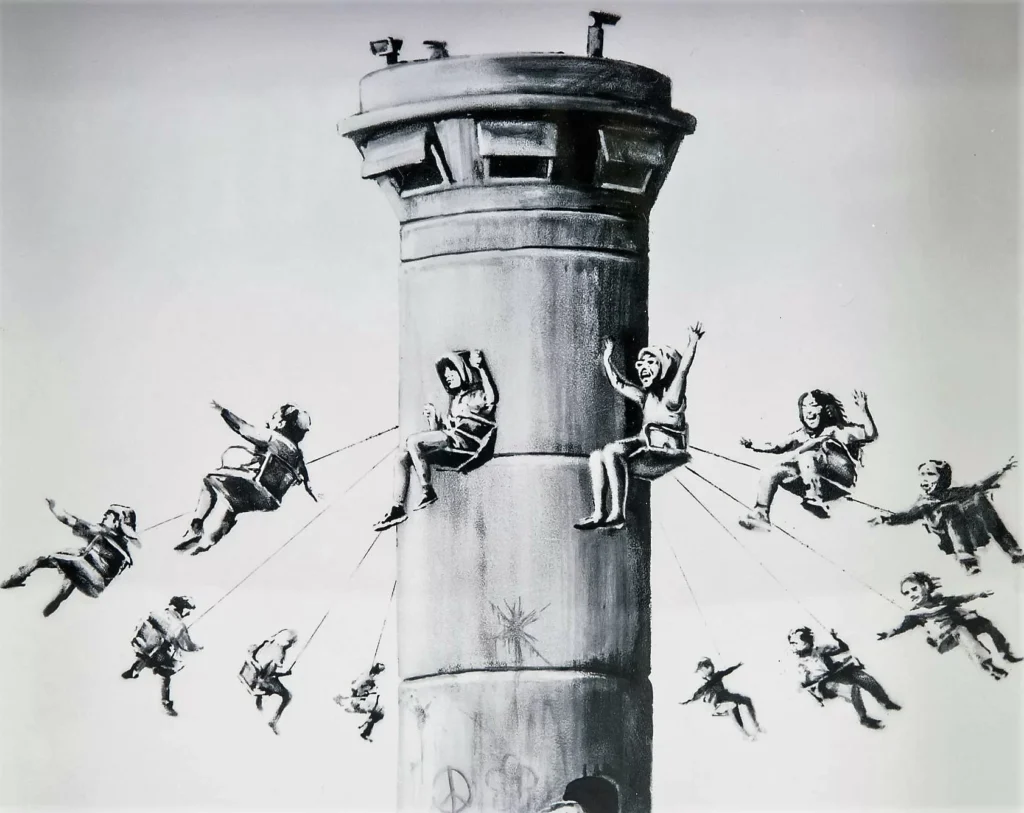 L'opera White Tower, valutata 1.750 sterline, è stata la terza opera di Banksy sequestrata dalla polizia di Gwent. Purtroppo, non ci sono molte informazioni sull'opera in questione, se non che si tratta di un'opera di Banksy e che è stata valutata per questa cifra.
Curiosità su The White Tower di Banksy
Nel 2018 un uomo di 28 anni ha tentato di rubare una riproduzione di White Tower al Museo delle Culture di Milano, sostituendolo con una imitazione. La vigilanza l'ha bloccato all'uscita del museo con la vera versione dell'opera, che è stata riposta al suo posto d'origine sulla parete. L'uomo è stato denunciato a piede libero per tentato furto.
Il silenzio della polizia su Banksy
Nonostante le opere di Banksy sequestrate e la valutazione delle stesse, la polizia di Gwent si è rifiutata di rilasciare qualsiasi commento sull'indagine in corso. Il caso è ancora sotto giudizio e la polizia non ha ancora divulgato alcuna informazione sui motivi per cui le opere siano state sequestrate o come siano finiti nelle mani del sospetto coinvolto. La domanda più importante che sorge in questi casi è: che fine faranno le opere sequestrate? Non è ancora chiaro se le opere torneranno alla proprietà originale o se rimarranno in possesso della polizia come prova dell'indagine in corso. In ogni caso, l'indagine continua e le opere di Banksy rimangono al centro dell'attenzione.